Dear Friends,
Please join me for a very special cooking class this Saturday Jan 28 at Jivamukti Yoga in Union Square. I'll be demonstrating 4 incredible vegan recipes using the very best of the season's harvest. We'll do more than just cook and eat, I'll share with you some nutrition consulting with you, giving you amazing insight into the nutritional value of the ingredients we use, and some tips on how to reduce your sugar cravings just by making these healthy vegan recipes!
Go home with a great taste in your mouth, some new skills, and the complete kit of gourmet vegan recipes for my Roasted Winter Vegetable Salad, Hot Kale Caesar Salad, Russian Root Salad (aka Vinigret) and Celery Root and Apple Remoulade featuring an incredible Dill Caper dressing you'll want to pour over everything.

Class starts at 3pm and you can register online at https://clients.mindbodyonline.com/ASP/home.asp?studioid=698 under the SPECIAL EVENTS tab.
Oh Ship! For all your friends that are far away, we've got a web store rocking so we can ship our Faux Gras to loved ones near and far. Orders arrive in a temperature controlled cooler and can delight people as far away as California where they are outlawing Foie Gras (Hurray!).
Valentine's Day: we'll be at the only Vegan SHOP UP store in NYC.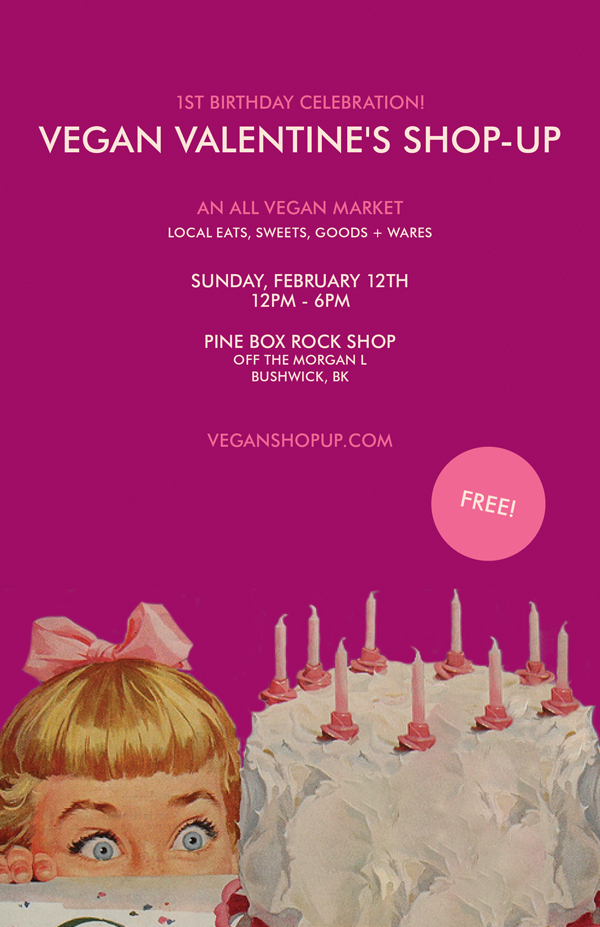 Also, we'll be at the Vegetarian Food Festival March 3&4th at the Altman Building in NYC. We are bringing new and exciting foods. We hope to see you all soon at one or all of our upcoming events. As always, please stay in touch with emails or comments on our facebook page. We value all of your feedback and thanks for reading along. Happy Eating!
With love, respect, and other nutrients,